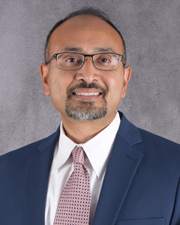 P.E.T. Fusion Imaging Medical Director
Sai G. Yarram, M.D., joined FWRadiology in 2008. Dr. Yarram completed his residency in Diagnostic Radiology at the University of Michigan Hospital in Ann Arbor, Michigan. He completed a fellowship in Pediatric Radiology in 2008 at the C.S. Mott Children's Hospital at the University of Michigan in Ann Arbor.
Dr. Yarram is board certified by the American Board of Radiology for Diagnostic Radiology. He also holds a certificate of additional qualification in Pediatric Radiology. His professional memberships include the Society for Pediatric Radiology, American Roentgen Ray Society, the American College of Radiology, and the Radiological Society of North America.