At P.E.T. Fusion Imaging, we are committed to quality imaging services in a professional environment.

 
Board certified physicians who are specialized in PET/CT interpretations will provide accurate results that you and your doctor need to determine and monitor your treatment plan. Our diligent and board certified technologists are here to keep you informed, comfortable and cared for in a safe environment.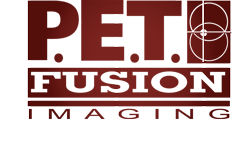 P.E.T Fusion Imaging Mission: To create a connection by providing high-tech skills combined with emotional concern for patients, families, and professional caretakers.
The P.E.T. Fusion Imaging Physicians are made up of FWRadiology radiologists with special expertise in PET/CT interpretation. This means no matter what our patients' diagnosis may be, we have the knowledge to provide specific solutions based on definitive expertise.