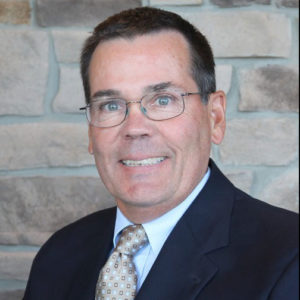 Michael Kinzer, M.D., F.A.C.R.
Medical Director of PET and President of FW Radiology
Michael A. Kinzer, M.D., F.A.C.R., joined FWRadiology in 1989. The Markle, Indiana native graduated from Taylor University in Upland, Indiana, with a degree in chemistry, Summa Cum Laude and then earned a medical degree from Indiana University School of Medicine in Indianapolis in 1983. After spending two years in a family practice residency at St. Joseph's Medical Center in South Bend, Indiana, Dr. Kinzer completed a residency in radiology at Methodist Hospital in Indianapolis in 1989.
Dr. Kinzer is board certified by the American Board of Radiology. His professional memberships include the Fort Wayne Medical Society, American College of Radiology, Indiana Roentgen Society and the Radiological Society of North America. He is also a member of the Society of Nuclear Medicine and the Society of Cardiovascular and Interventional Radiology.
The son of a family practitioner, Dr. Kinzer now serves as clinical advisor for the Fort Wayne School of Radiography. He enjoys tennis, golf, fishing and baseball. Dr. Kinzer is married and has four daughters.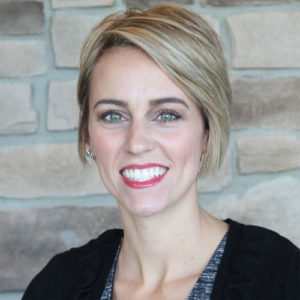 Sara Beiswanger joined FWRadiology in 2008. She acts as the Director of PET Fusion Imaging. Her passion is providing excellent patient care. She has worked in nuclear medicine for over 11 years and has more than 5 years of nuclear medicine management experience.
Sara graduated summa cum laude from Ball State University with a degree in Nuclear Medicine Technology and General Studies. Sara is a certified nuclear medicine technologist. She is a member of the Society of Nuclear Medicine, with active memberships in the Central Chapter and PET Center of Excellence.
Sara enjoys spending time with her husband, son and daughter at their home in Fort Wayne.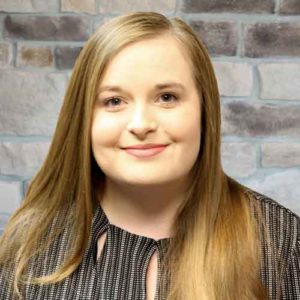 Megan Craven, CNMT, NMTCB (PET) (CT)
PET/CT Technologist
Megan Craven graduated from the University of Findlay in Findlay, Ohio in 2016 with a Bachelor of Science in Nuclear Medicine and PET/CT and minors in biology and chemistry. She joined the PET Fusion Imaging team in 2015 as a PET/CT student and has continued working with us after graduation. She loves providing outstanding patient care and will not hesitate to go the extra mile for her patients.
In her free time, Megan enjoys attending live music concerts and festivals and loves to cook. She makes a mean bowl of guacamole!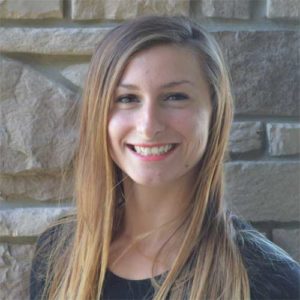 Angela Dotson, CNMT
PET/CT Technologist
Angela Dotson graduated from the Indiana University School of Medicine with a Bachelor's degree in Nuclear Medicine Technology in May of 2017. She worked full time in Evansville right after graduation and then found her way home and joined the PET Fusion Imaging Team in June, 2018. She has experience in PET/CT, general nuclear medicine, pediatrics, and nuclear cardiology.
In her free time she enjoys working out, traveling, hanging out with good friends, and spending time with her German Shepherd, Nala.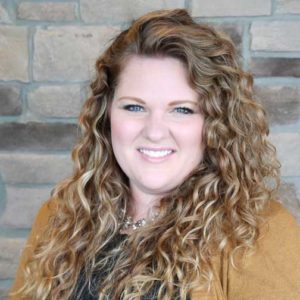 Christina Houck, RT (N) CNMT
PET/CT Technologist
Christina Houck is originally from Dayton, OH. She graduated high school from Wayne High School in 2005, then attended Kettering College of Medical Arts and The University of Findlay. She was accepted into the Nuclear Medicine program in the winter of 2007. While in Nuclear school Christina studied many modalities in Nuclear Medicine including PET, cardiac, oncology treatment and general Nuclear Medicine procedures. She graduated from Kettering College of Medical Arts and The University of Findlay in January of 2008. Previously Christina worked in the Nuclear Medicine department at Parkview Hospital and Parkview Regional Medical Center for over 9 years.
Christina wears many hats and her skill sets include: patient examination, participating in procuring supplies and equipment, participation in radiation safety protocols, and participating in departmental quality assurance of quality improvement projects. Christina wholeheartedly believes that each patient should be provided excellent, comforting care in a warm, friendly environment.
Christina has been with PET Fusion Imaging since July 2017. She enjoys spending time with her husband and two energetic, loving boys.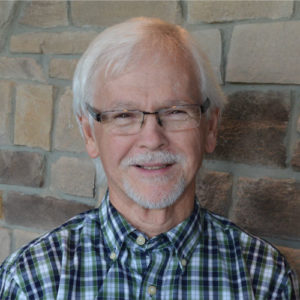 Larry Miller, ARRT (N) (R)
PET/CT Technologist
Larry Miller joined FWRadiology in July, 2009 bringing with him 40 years of experience in Radiologic and Nuclear Medicine technology. Larry is both a certified nuclear medicine technologist and PET/CT technologist. He enjoys working with the professional and caring staff at PET Fusion Imaging. Providing quality patient care is his top priority.
Larry enjoys spending time with his wife and grandchildren. In his spare time, he enjoys
traveling and camping with the entire family.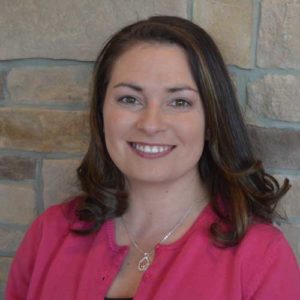 Kerrie Boggs, CNA
Quality Manager
Kerrie Boggs joined PET Fusion Imaging in February 2018 as the Patient Flow Coordinator, Precertification Specialist, Front Office Coordinator, and Clinical Assistant. Her responsibilities include collaborating with team members in order to enhance the patient experience, the management of patient flow operatives to meet departmental needs, provide administrative support as needed, and maintain a high level of empathetic and compassionate patient care. Kerrie currently serves as the Quality Manager for FWRadiology, where she is responsible for all facets of clinical quality throughout the practice.
Kerrie is a Certified Nursing Assistant with over 15 years of experience in the medical field. She has pursued several college degrees and takes pride in her efforts to improve patient satisfaction, clinical outcomes, and operational efficiency. Her philosophy of care is driven by a focus on coordinating continuous and optimal patient care, supporting our organization's commitment to patient outcomes, not the bottom line, and displaying integrity, compassion, and professionalism.
Kerrie enjoys spending her days with her husband and four children. She loves to travel and spend time in her garden.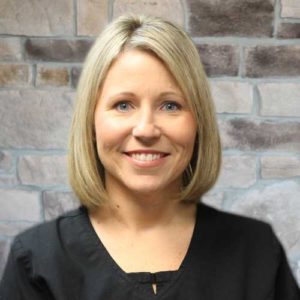 MIcah Fausz
Precertification Specialist
Micah Fausz graduated from Ivy Tech with an Associate's degree in Medical Assisting. She joined Breast Diagnostic Center (BDC) in 2014 before joining the PET Fusion Imaging team. At BDC she wore several hats, e.g., assisting with patient procedures, registration, scheduling, precertification, and administering DEXA scans. She has 18 years of clinical/clerical medical office experience. In 2019, Micah joined the PET Fusion Imaging team as Precertification Specialist. Her passion is to provide each patient with an excellent customer experience.
Micah is married and has 2 children of middle school age. She enjoys watching them excel in their school sports and 4-H activities. She feels blessed to be part of a farm family and helping her husband manage their family business. In the summer, she enjoys the lake life with her family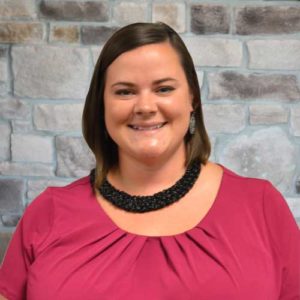 Catherine Hissong
Front Office Coordinator
Catherine Hissong joined PET Fusion Imaging in August 2019 as the Front Office Coordinator. Catherine is no stranger to imaging. Having spent the last four years in a medical setting, and as a receptionist at the Parkview Cancer Institute for Outpatient Imaging, she has been a liaison for patients, staff, and physicians. With her strong ability to empathize and anticipate patient needs, Catherine coordinates every unique individual's appointment.
Catherine has obtained her AAS in Business Operations, Applications and Technologies through Ivy Tech Community College, where she has also earned her Microsoft Office Specialist certification. In her spare time, she enjoys spending quality time with her husband and two daughters.